Vorster, Hans / Jan born Berne [Foster]. Arrived 13 May 1717 as sailor on Velsenhoofd. While at Paarl he married Elisabeth, daughter of Barend Lubbe, one time partner of Jan Margra of Lutry VD and now farming on Wolwedans between Paardeberg and the Mosselbank River The marriage is not recorded in any church register. From 1724 onwards Vorster and his wife are recorded at the Cape, the last time in 1728. It is probable that Jan Vorster died at the end of that year.
If you have any questions or comments about the information on this site, please contact us. We look forward to hearing from you.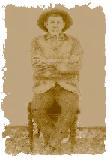 Which branch are you from?